YouGov Profiles is our amazing segmentation and media planning tool
for agencies and brands and its coming to India in 2018.
YouGov Profiles is powered by the world's largest connected data set - the YouGov Cube - which holds hundreds of thousands of data points, collected from YouGov panelists across 38 countries.
It gives marketers a richer, more detailed portrait of their customers' entire lives, allowing businesses to understand the profile of their target audience across multi-channel data sets with greater granularity and accuracy than ever before.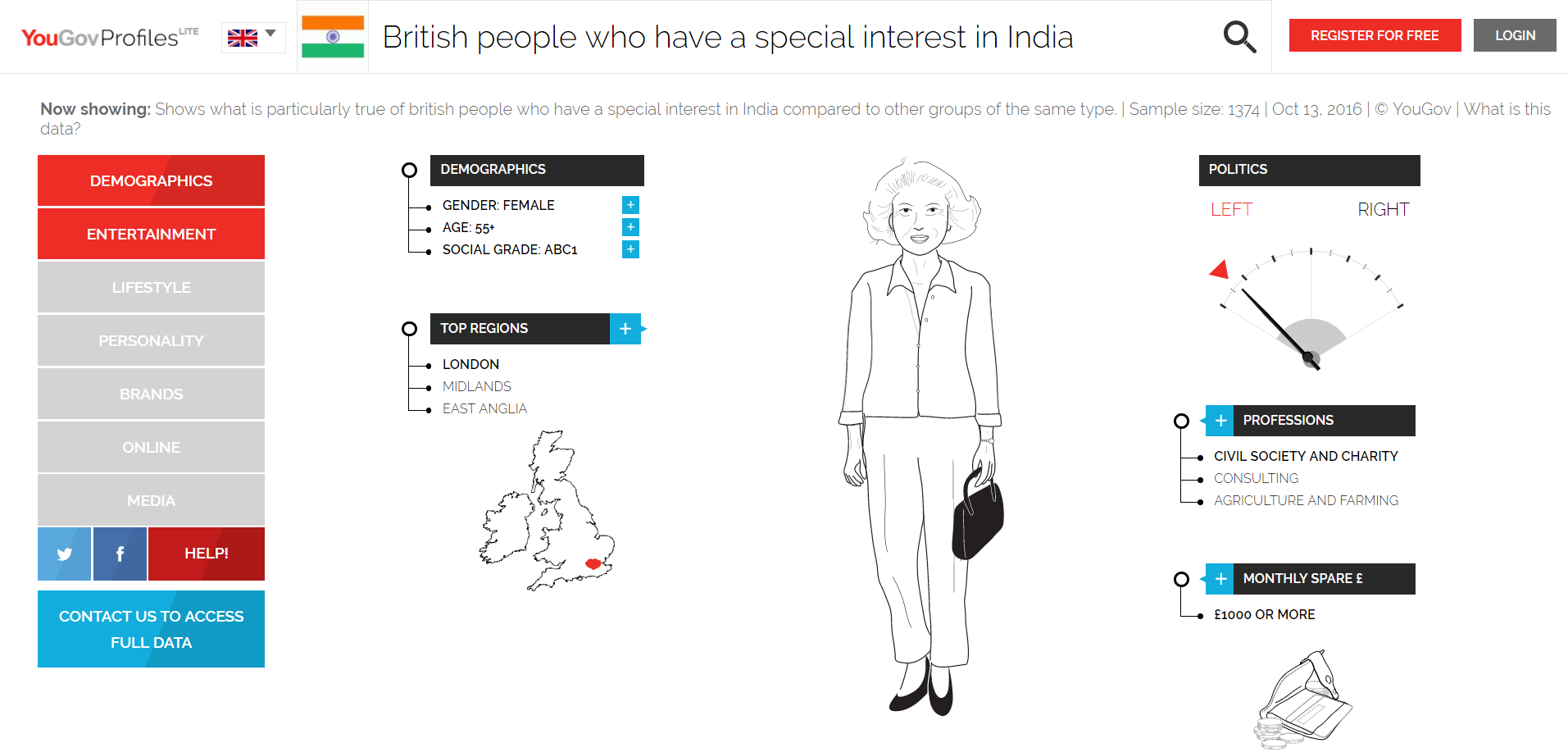 Businesses subscribe to the professional Profiles tool to instantly access an incredible breadth of YouGov data, but they can also create custom segments, explore raw numbers to create market sizes and detailed campaign plans, and overlay additional questions and recontact surveys.
Test out YouGov Profiles yourself with our Profiles LITE App currently available in the UK, US and Germany. This app showcases just a small selection of the power of the professional YouGov Profiles tool. 
For more information about YouGov Profiles in India, please contact Deepa Bhatia.