Get to know your existing and potential customers in greater detail and quickly than ever before!
What is YouGov Profiles?
Profiles is our segmentation and media planning product for agencies and brands. This product is powered by data collected in the YouGov Cube – our connected data vault which holds over 20,000+ variables, collected from 150,000 India YouGov members.
It gives marketers a richer, more detailed portrait of their customers' entire lives, allowing businesses to understand the profile of their target audience across multi-channel data sets with greater granularity and accuracy than ever before.
 Analyze target and user groups in an unprecedented depth and learn a lot more than just common socio-demographic characteristics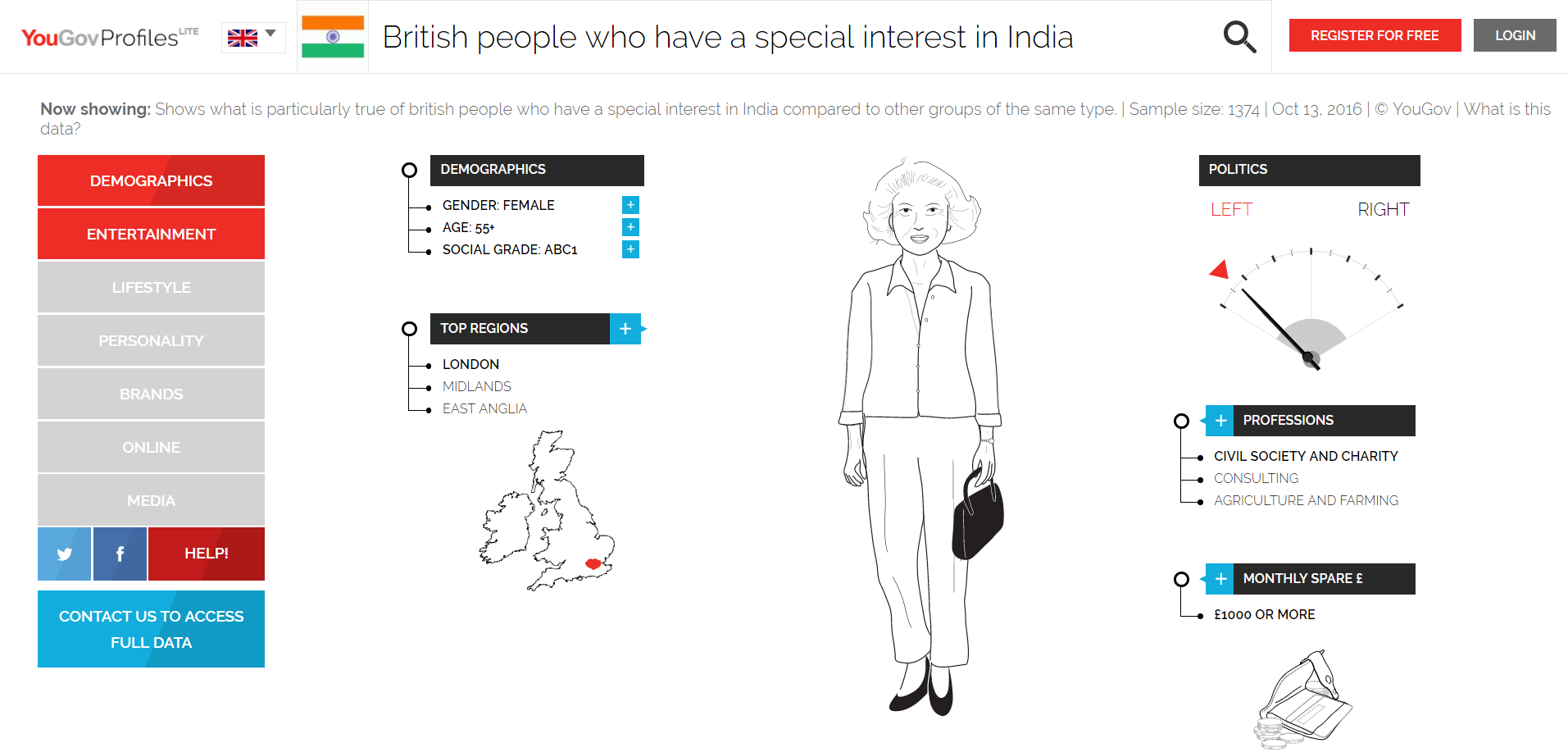 Businesses subscribe to Profiles tool to instantly access an incredible breadth of YouGov data, but they can also create custom segments, explore raw numbers to create market sizes and detailed campaign plans, and overlay additional questions and recontact surveys.
Discover or compare any target groups using countless data points from available data blocks. All data points are constantly updated and expanded:
DEMOGRAPHICS AND LIFESTYLE
BRAND USAGE AND PERCEPTIONS
MEDIA CONSUMPTION
ONLINE AND MOBILE BEHAVIOR
ATTITUDES AND OPINIONS
SOCIAL MEDIA ENGAGEMENT