A new YouGov study finds out the perception of women safety in India
43% Indians feel India is an unsafe country for women with 1 in 2 women and 1 in 3 men believing in the same. A majority of this belief comes from the North of India which is infamous for crimes against women.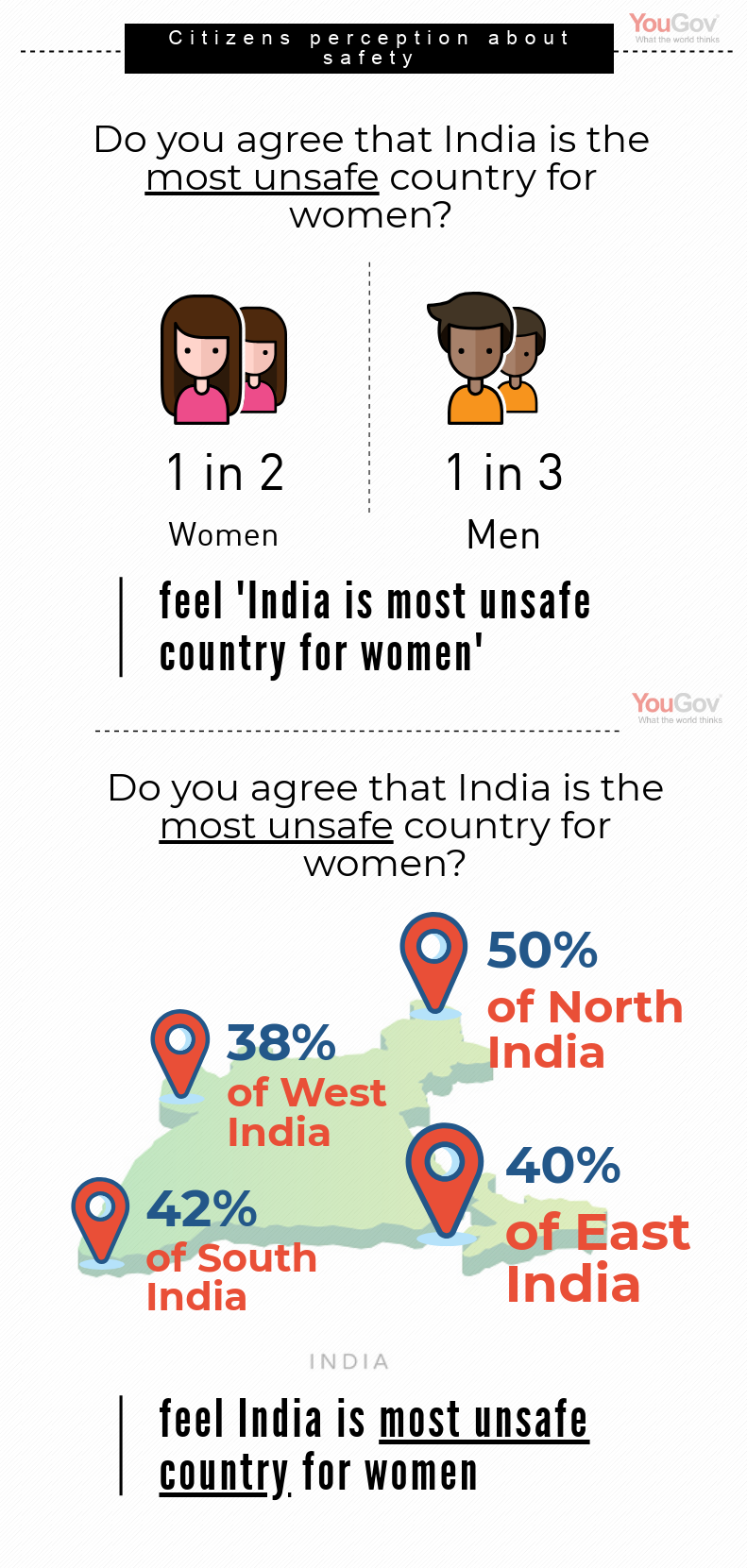 9 in 10 citizens have heard about crimes against women, with over 50% people reading about it in the newspapers or coming across it on social media.
Around 43% people feel that the citizens, the Government, Judiciary and law enforcement bodies are all equally responsible for the sorry state of affairs.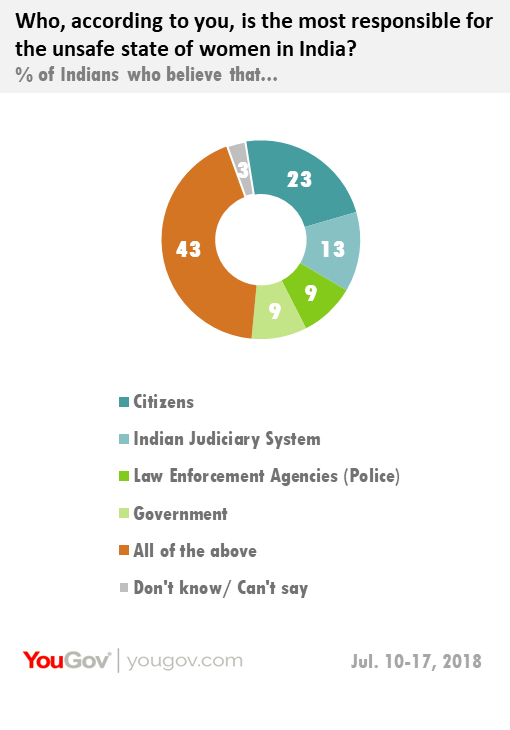 Majority of people believe creating awareness about the plight of women in the country is the most effective way to deal with the situation. Interestingly, 43% men feel measures to raise awareness amongst men is the most ideal way to reduce the frequency of crimes against women to make the country a better place to live in.
Data collected online by YouGov Omnibus among 1,009 respondents in India between 10th and 17th July, 2018 using YouGov's panel of over 6 million people worldwide. Data is broadly representative of the adult online population in the country.

Get latest updates from YouGov, subscribe to our email updates:
Your email will be only used for sending our blog updates. You may opt-out anytime. Please review our privacy policy.