North India prioritises better education as well while South India demands more safety and security, especially for women
The recently concluded Lok Sabha elections have evoked mixed reactions from the masses. While some people are ecstatic to witness Modi 2.0 version, others greet it with dismay. As the government prepares itself for the second term, YouGov asked people what according to them should be the priority of the new government.
Around 7 in 10 people (69%) said they are happy with the Lok Sabha election results, with residents of North India likely to be the happiest as compared to other regions of the country. Creating more job opportunities emerges as the top area people of India believe the new government should prioritize in its second term (said by 35%). This is followed by creating a corruption free country (32%) and improving the economic growth of the nation (26%).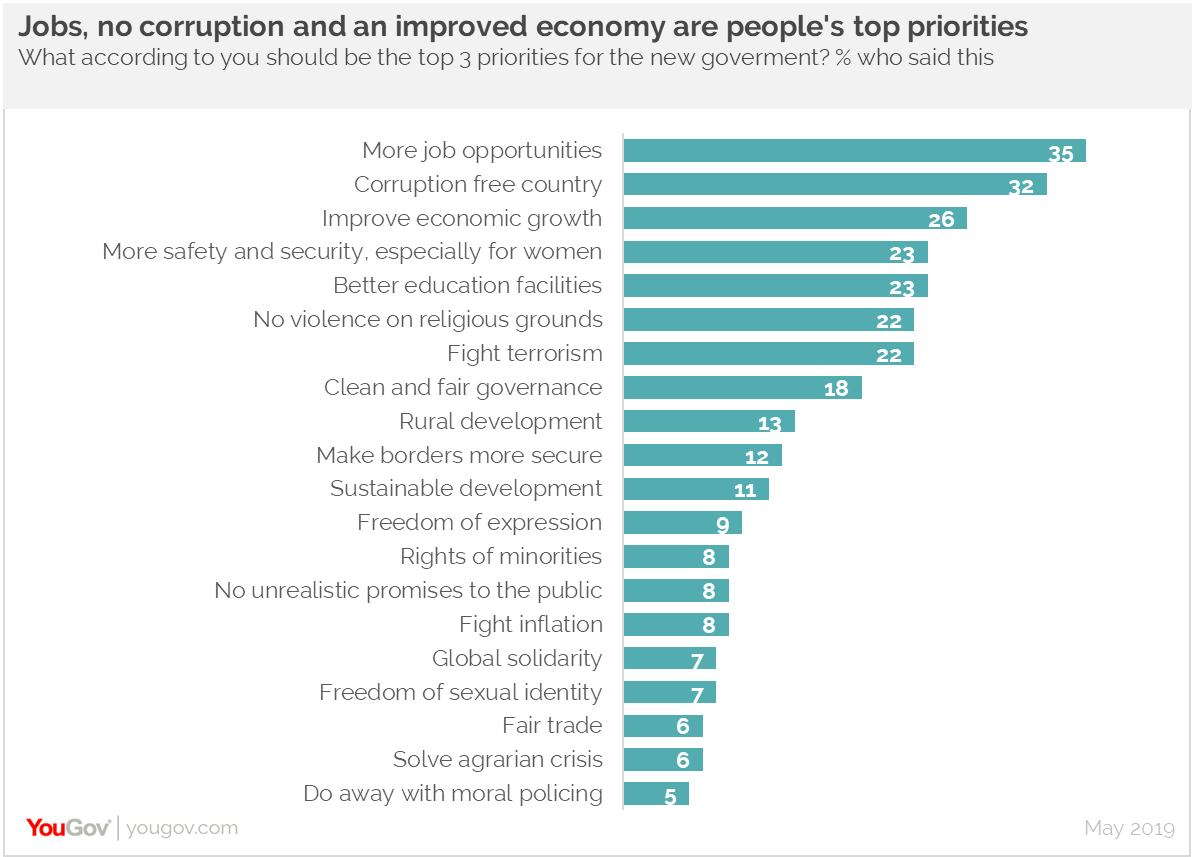 The year 2019 saw the government take steps to contain terrorism and strengthen national security. However, people do not seem to feel completely safe and expect the government to take up safety and security, especially for women, as a key issue (23%). More than a fifth (22%) also feel the government should tackle violence on religious grounds and fight against terrorism on an urgent basis.
Naturally, for women, safety and security is a big concern and they are twice more likely than men to prioritise this issue for the government (16% vs 8%). The problem of religion-based violence seems to be more severe in tier-3 cities and addressing this issue is one of the key concerns stated by the people from these city tiers.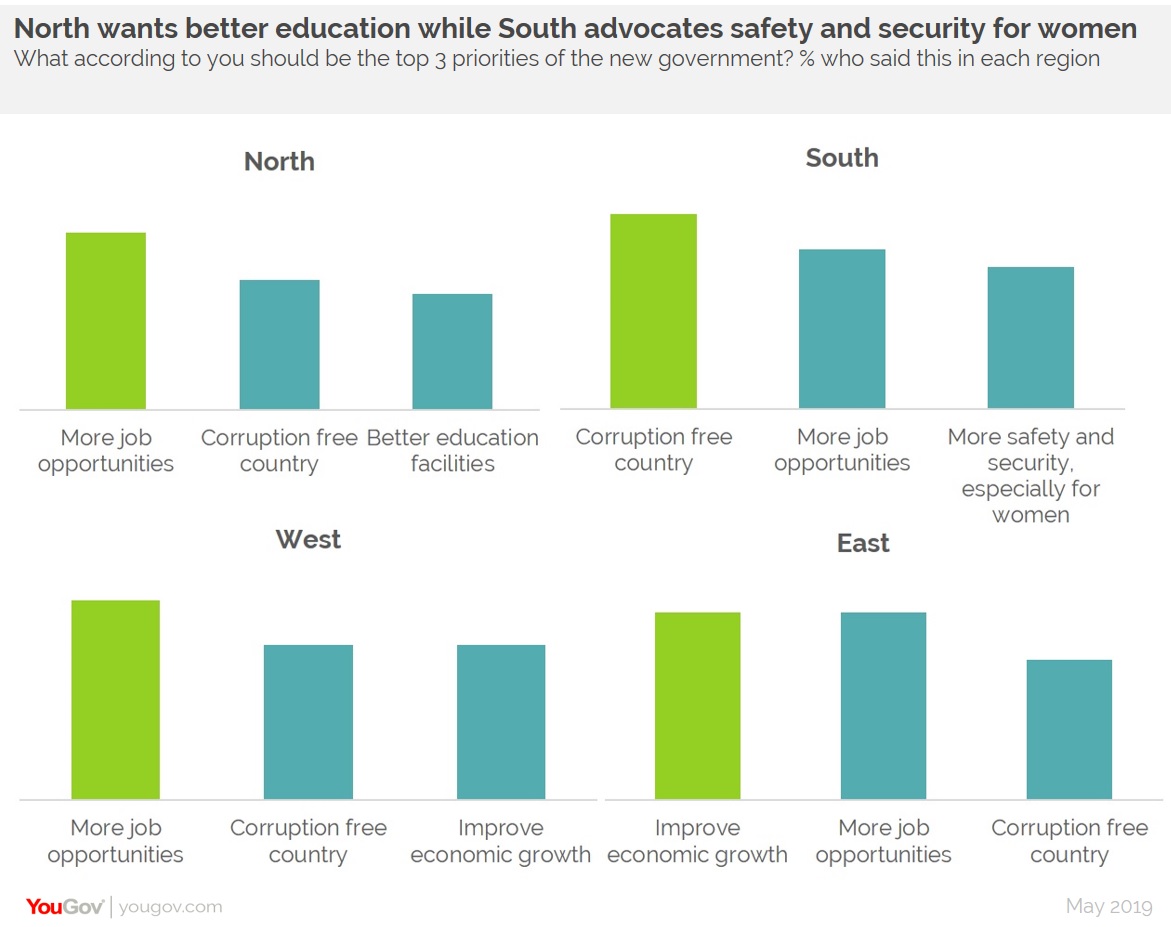 Although jobs and a corruption free country are in the top three priorities across all regions of the country, North India feels the need for better education facilities as well, while in South India people want the government to emphasise on safety and security, along with the above mentioned issues. East India struggles with economic growth and this is listed as their top priority for the new government.
Economic issues such as fair trade and solving the agrarian crisis are on a lower priority on people's list of tasks for the government, but still something that residents of India want PM Modi to address.
Data collected online by YouGov India among 1,008 respondents in India in May 2019, using YouGov's panel of an online representation of India