Both men and women are eager to strengthen their financial knowledge to meet this end
YouGov's latest research reveals that 'Savings'- either starting to save or increasing one's current savings is the main financial goal of more than a third of urban Indians (37%) in 2020. Following this, 'Starting or increasing investment' (28%) and 'Securing self or family through insurance' (22%) were ranked as the main goals by many.
Among the genders, a higher number of women than men categorised saving as their key target (42% vs 32%) while more men than women considered investment to be an important focus area (31% vs 24%) in the new year.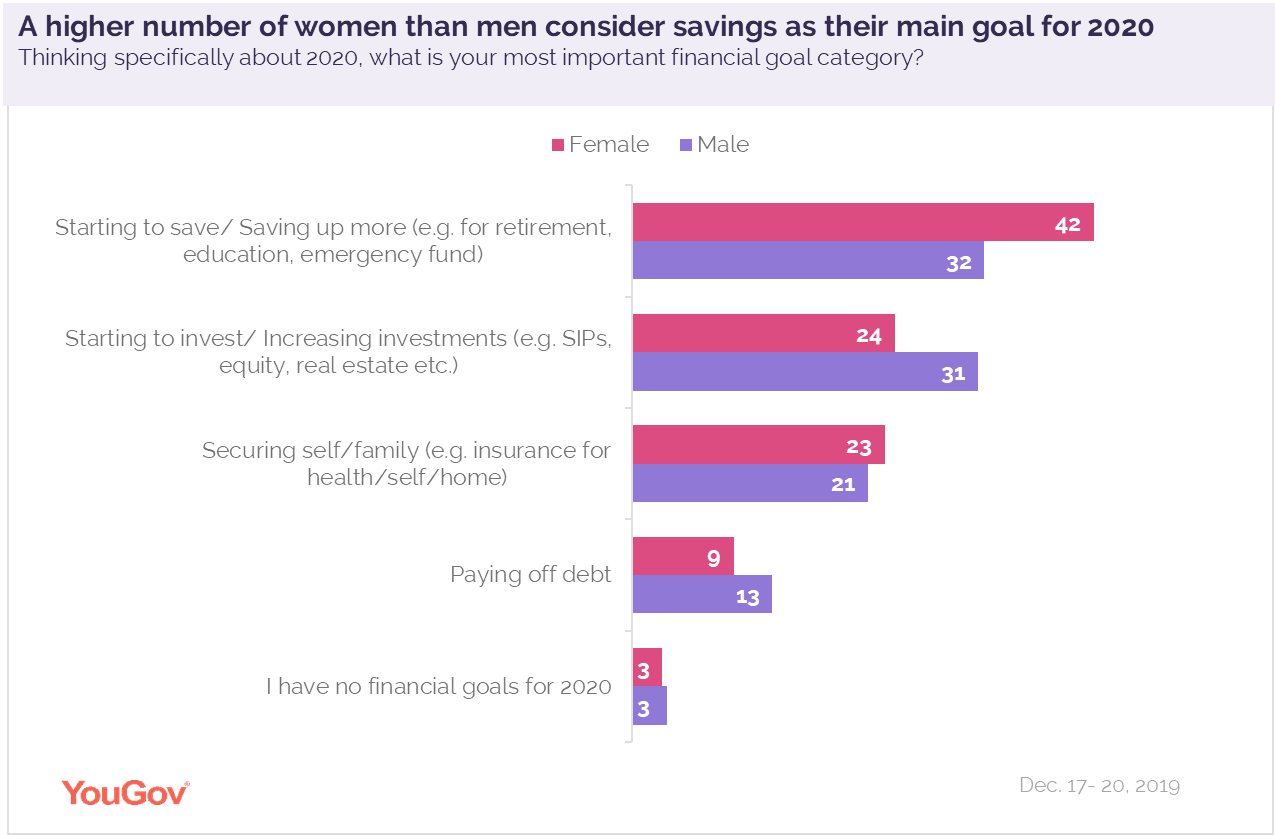 Saving was stated as the most important financial goal in 2019 as well (by 32%) and continues to remain a priority in 2020. When it came to rating themselves on their performance towards this goal, 63% said they were satisfied with their efforts. However, satisfaction was the highest among those who chose to secure family through insurance (with 77% saying they were satisfied) as well as those who chose investment (74%) as their main financial objective for 2019.
In the new year, most people are looking for new financial opportunities to increase their income in order to fulfill their monetary goals. The data shows that there seems to be an eagerness among men and women to enhance their knowledge and educate themselves about the various financial tools. Half of those who said saving is their main goal for 2020 are likely to increase their knowledge about personal savings in order to meet their objective. The same is true for almost half (47%) of those who chose investment as their key target and around half (45%) of those who want to secure themselves or their family through insurance.
Thinking about the future, people seem optimistic about their finances. Two in five (40%) are more likely to say, "I'm financially better off now than I was a year ago" at the end of 2020. Those who chose savings as their financial goal for 2020 were most likely to say this.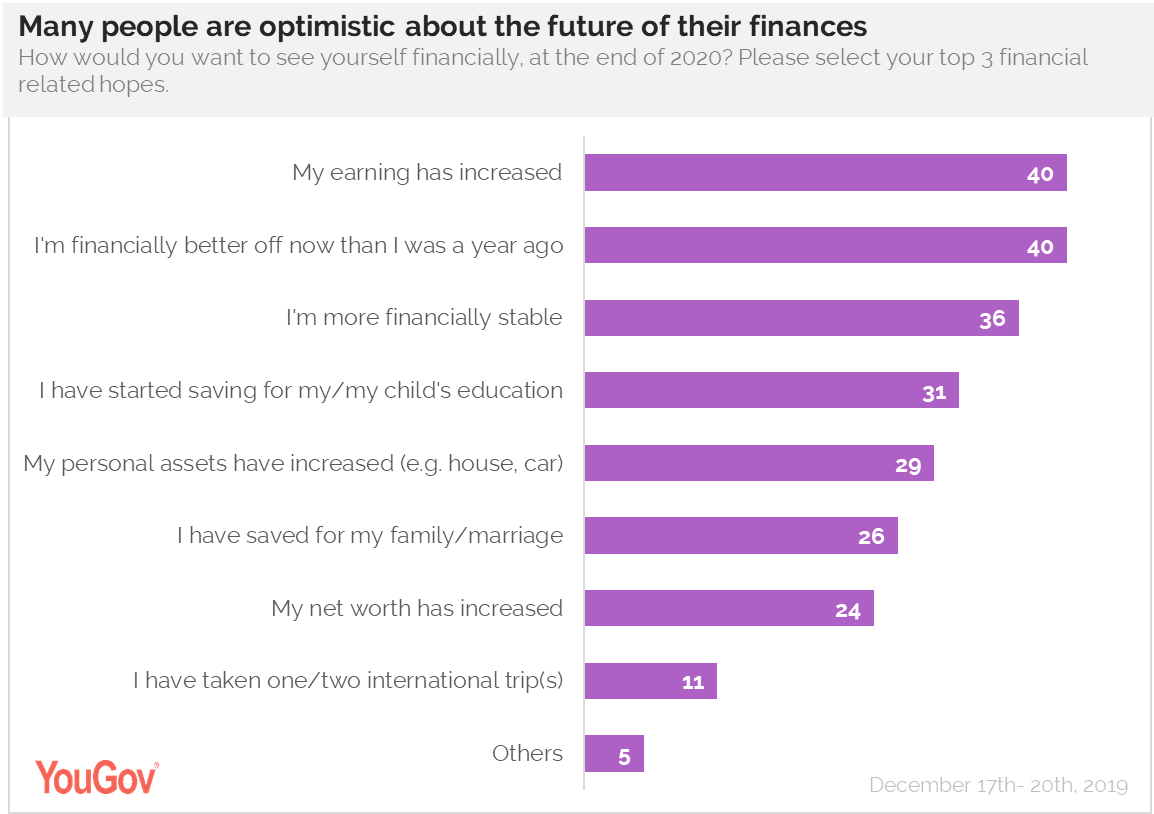 An equal proportion (40%) believes their earning will increase in the future. Slightly lesser than that (36%) think they will be financially more stable while even fewer (31%) hope to start saving for their child's education.
Speaking about this, Deepa Bhatia, General Manager, YouGov India, said, "Financial literacy is imperative in today's tech-intensive digital world. Lack of it can lead to poor investments and bad monetary decisions. The data shows that people are eager to empower themselves by enhancing their financial knowledge in order to fulfill their goals. Government bodies, banks and insurance companies need to work together in order to increase awareness and take necessary steps to help people recognize their choices and improve their understanding of the various finance tools."
Data collected online by YouGov Omnibus among around 2023 respondents in India between December 17-20, 2019 using YouGov's panel of over 8 million people worldwide. Data is representative of the adult online population in the country