New data released today by YouGov reveals the destinations which holiday-makers in India are next planning to visit.
Despite the chilling effect that travel restrictions are having on the travel industry, people are still spending time thinking about their next trip, as the ranking reveals.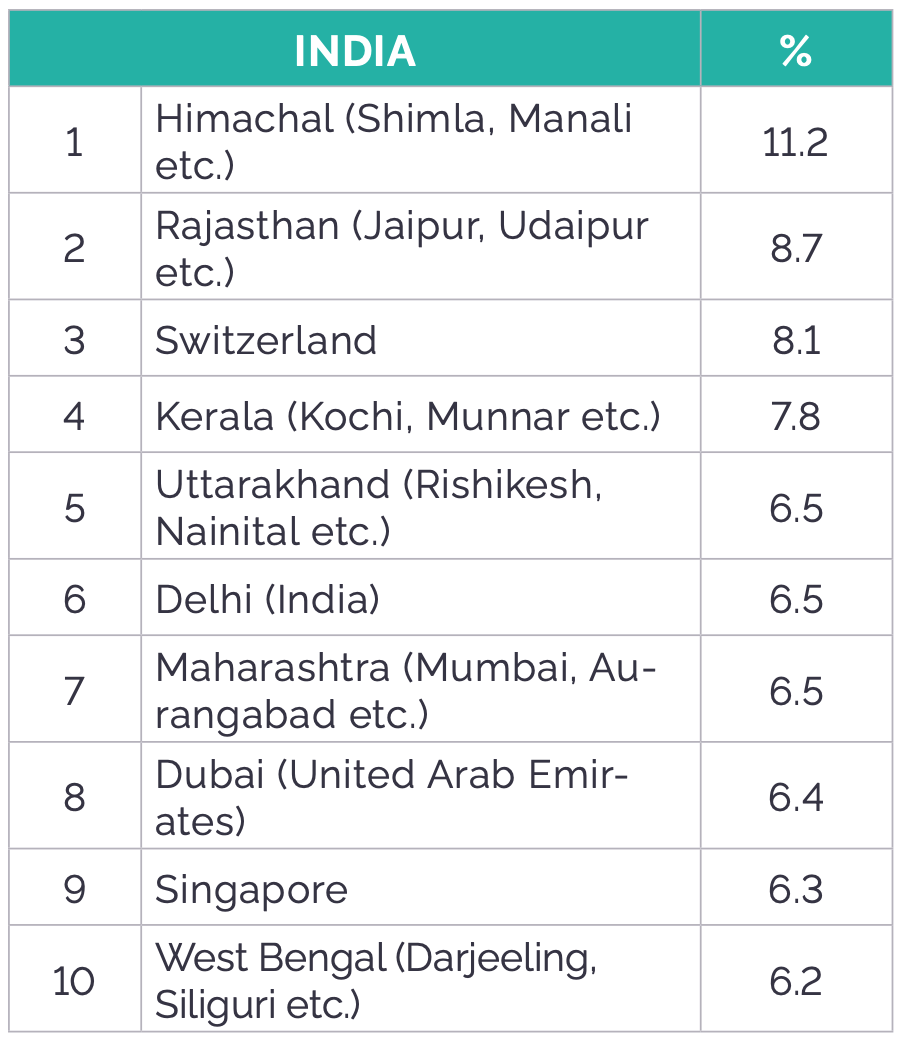 The ranking shows where people are most likely to visit when they are next in the market to plan a holiday – even if that could be some way off yet.
YouGov's data is revealed as part of new report called Vacation Dreams – Where the world wants to go on its holidays. It shows that even though traveler's preferences may be changing as a result of the pandemic, that change is not uniform and that some destinations are faring better than others in the public's perception.
Eva Satkute Stewart, Global Sector Head for Travel and Tourism at YouGov: "Data from our daily consumer perception survey shows two trends emerging in various parts of the world. First, there's fatigue from lockdowns and people are thinking about where they might go on vacation next. And second, perceptions of destinations amid the pandemic can change so it's important for destination marketers to keep an eye on how people see them. At this time it is more important than ever for the sector to know what the public is thinking.
As part of DestinationIndex survey we also measure peoples' intent to visit destinations and there's a notable shift in consumer sentiment about travelling long distances, which was at an all-time low at the start of the pandemic. People are again becoming more comfortable with the idea being on the plane for longer and thinking about going to destinations that, at the moment in many cases, have closed their borders to international travel. Our report reveals changes for six select markets in different parts of the world – US, Australia, Germany, India, UAE, and the UK – with increased positive scores towards long-haul travel destinations."
The full report is available here.